ALUCAD Bohemia delivers comprehensive mounting system for photovoltaics (construction of solar power stations). Our system distinctively reduces design costs as well as accelerates the installation of photovoltaic panels.
On the base of longtime experience on the construction of aluminum-glass facades, aluminum windows and winter gardens, we have developed a simple glazing element, which will be soon accrueded by other profiles of this utilization. Our system is characterized by high quality workmanship, very easy assemblage and bargain prices.
Do you need a special custom-made drawing aluminum profiles for your project? Simply design a profile of any shape and size and send a technical drawing along with the order. We will supply aluminum profiles according to your wishes.
Do you need a standard aluminum profiles? Are you looking for a reliable supplier, affordable prices and individual approach? ALUCAD Bohemia is the perfect supplier of standard aluminum profiles for you!




News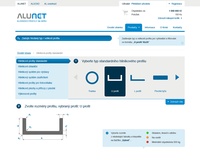 New eshop with aluminium profiles ALUNET
Our company ALUCAD Bohemia since it's birth runs an internet store with aluminium profiles called ALUNET. Because we cherish our customers we decided to prepare a new version of this internet store with aluminium profiles ALUNET.cz.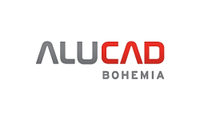 ALUCAD has a new website
In collaboration with a company , we have prepared a new web presentation. Therefore you have an opportunity to get lots of useful information about our company, processing of aluminum and aluminum profiles, services and products which our company offers. If you are interested in obtaining more information, sending a request or scheduling of meeting with us, please feel free to use any inquiry form, that can be found at the bottom of each page of our website.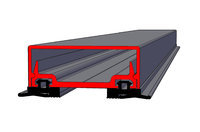 ALUCAD has developed a simple aluminium glazed system
During March we are going to extend our own assortment of delivery systems for single glazing and moulding of constructions.
Do you need to glaze skylights, pergolas, winter gardens or pool halls? If you don't want to spend uselessly assets for expensive standardized systems, ALUCAD offers you a professional aluminum systém for glazing at an unbeatable price. For more information please contact us by phone or e-mail.