The company ALUCAD Bohemia s.r.o. was established in 2009 by two experts with longtime experience in distribution and processing of aluminum profiles. The company continues the tradition of the leading online retailer of aluminum profiles – Corporate ALUNET.
The profiles are produced by pressing at high temperature. This technology allows to create profiles of different shapes. Customers can also choose from various types of surface finish treatment, from powder coating in a wide range of colors, through anodizing (anodic oxidation), to grinding, polishing or burnishing.
The company is built on professionalism, reliability and individual approach to each customer. Alucad Bohemia implements deliveries of profiles in large batches as well as unique one-piece orders. The high quality of profiles and accurate compliance with designated technical specifications are the commonplace.
In addition to custom-made aluminum profiles ALUCAD Bohemia also supplies the standard profiles, which include flat aluminum bars, tubes, hollows, L profiles and metal sheets.
Contacts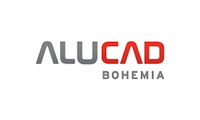 ALUCAD Bohemia, s. r. o.
Jana Zajíce 712
530 12 Pardubice
IČO: 28774027
DIČ: CZ28774027
tel.: +420 469 631 113
fax: +420 469 631 115
web: www.alucad.cz
e-mail: info@alucad.cz
Lucie Tikalová – administrativ, sale
mobile: +420 469 631 113
e-mail: lucie.tikalova@alucad.cz